Email Marketing Best Practices: 29 Tips From the Pros
Make database segmentation a key part of your email marketing strategy, and watch your email campaigns take off. 
Email is an incredibly efficient way to market to your audience. Your email list ideally is filled with what's called a "warm audience" – subscribers who intentionally opted-in to hear from you on a regular basis. It's a lot easier to sell to that audience than a "cold" one – people who have never heard from you before.
And your email list doesn't have to be huge for you to see success in your email marketing campaigns. We were psyched to be part of a recent article by our friends over at FitSmallBusiness.com that offers up helpful email marketing best practices from small business owners and marketing professionals.
Here's our input:
Segment Your Email Database 
"One of the first things you should do before sending another email is to segment your database on factors like: whether they have purchased from you before, how frequently they purchase from you, demographics, geography, email engagement, and more," said our CEO Liza Viana. "This ensures that recipients only get messages most pertinent and beneficial to them, and increases open and click-through rates and, ultimately, conversions.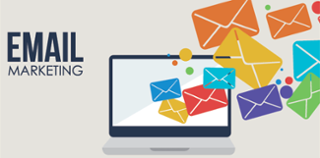 "People simply won't open emails they don't think hold any value for them. User data from MailChimp shows that segmented campaigns on that platform get 14.64% more opens and 59.99% more clicks than non-segmented campaigns."