Facebook Changes 2017: Latest Updates to Facebook Groups
Facebook recently made some HUGE updates to Facebook Groups; here are the 5 biggest Facebook changes in 2017 for groups, so far, and how they affect you.
Although Facebook always seems to be making changes and improvements (not all changes are considered improvements by everyone!) to its booming social media platform, one of their most recent sets of Facebook changes in 2017 so far is to Facebook Groups.
"Groups" can be created to discuss, plan, and collaborate different ideas. You should be using this feature of Facebook to build a community around your business or product to help grow brand ambassadors, and offer your followers and fans insider tips, tricks and tidbits – their reward for loving what you have to offer.
You might be thinking "I already have a Business Page on Facebook, do I really need to start a group?" The answer is probably "yes." Using a group will help you engage with customers, earn you more brand visibility, provides social proof and even gather new product ideas and innovations.
And creating a sense of community around your business through Facebook Groups just got a whole lot easier with these 5 new updates for 2017 – all of which work toward giving group moderators much more control over their groups:
Page Insights: This feature, currently used in Facebook Business is now being applied to groups! This means that you are now able to get some really good information about what is going on within the group. It reports on growth metrics, engagement details, and details about your actual members. So now you can see who your top contributors are, how many members don't post but watch the group.
Membership Request Filtering: This will save your company a ton of time. Rather than going through each membership request individually, you are now able to batch these requests into different demographics, and accept them all at once.
Removed Member Clean-up: In the past when you removed a member, it would be on you to go through and hunt for all of their negative content and delete it. Now you have the option to delete all of their content upon removing them as members. #WINNING!
Scheduled Posts: We are FINALLY able to schedule out posts within our group pages. Personally, we here at EDGE Creative LOVE this new feature! This will help businesses find out their ideal time to post (in order to get the most traffic). Once they find their ideal time they will be able to schedule posts during that duration of time.
Group to Group Linking: You are now able to recommend groups to your members. For really big groups this gives the option to have different sub groups for people to join and discuss certain ideas or products without being distracted by every other conversation in the group.
These changes definitely are in line with Facebook's recently altered mission to "Bring the world closer together."
"Communities give us that sense that we are part of something greater than ourselves, that we are not alone, and that we have something better ahead to work for," stated Facebook CEO Mark Zuckerberg.
"This is our challenge. We have to build a world where every single person has a sense of purpose and community. That's how we'll bring the world closer together."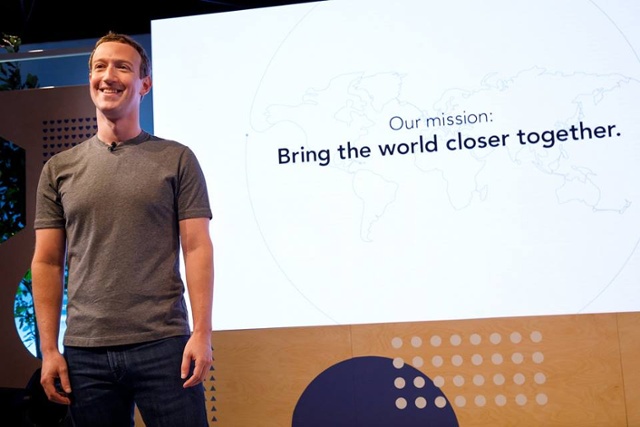 So, if you don't have one already, with all of these positive updates to Facebook Groups, NOW is the time to set one up for your business. It will help foster a community around your business and products. If you're worried about setting it up and/or maintaining it, check out this infographic by Social Media Today.
Need help with your Facebook marketing strategy?