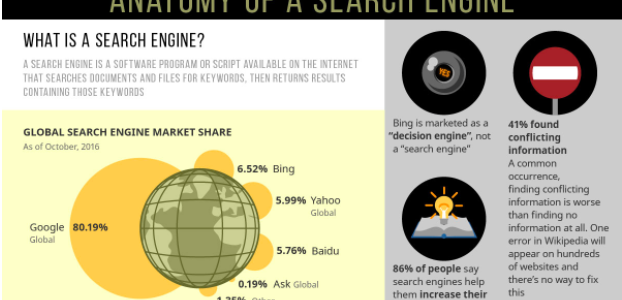 How Do Search Engines Work? [Infographic]
It's incredibly important for businesses – both brick-and-mortar and digital – to have some basic answers to the question, "how do search engines work?" if they want their businesses to be found online. Knowing the paths search engines like Google and Bing take when deciding what search results to show someone can determine whether or not you get that person as your next customer or sale.
So let's start educating you on the basics of how search engines work!
When you search for something on the Internet, what search engine do you use?
If you are like the 80.19% of all Internet surfers, then you use Google. Although it's the most used, Google is far from your only option. There are many – Yahoo, Bing, AOL, DuckDuck, Go, etc. –  and most of them follow a similar protocol when it comes to determining what search results to serve you once you enter your query. Search results are shown accordingly, ranked by factors including:
Quality of content on websites
Site speed of the website
Site authority of the website
Where the user is located
The device the user is using
Past online behavior trends of the user
and many, many more factors
It's because of local search engine optimization (SEO), that, for example, if you are in Clifton Park, NY, and searched "restaurants" it would show you restaurants that are located in/near Clifton Park first.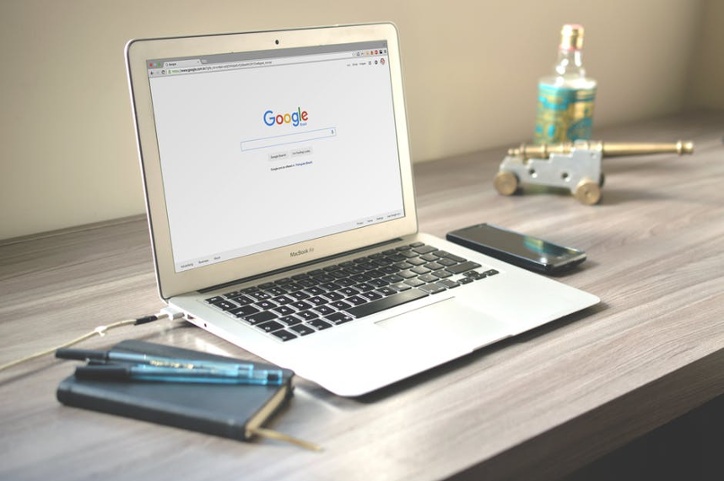 To find information relevant to a searcher's query, search engines like Google surf through the web via millions of computers that "crawl," or gather information from sites across the web. Certain websites get crawled more than others, depending on how often their content changes, the SEO value of their website, and the SEO value of their overall digital presence. Each page of a website gets copied and sent back to the search engine to index. When someone types in a specific query, the search engine will match the query with web pages it finds that contain the query terms. On mobile devices, websites that are more mobile friendly will rank higher than those that are not.
Search engines increasingly are able to determine not just the search query itself, word-for-word, but the intent, as well. This proliferation of "semantic search" means that they will show you expanded results related to your specific search term. Search and click data is a resource used by search engines to correct spelling and measure customer satisfaction with search results. Recent searches look at previous chains of searches to help associate them with related terms. Like recent searches, search engines use "past behavior" to personalize search results.

When results are shown, there are three to four different piece of information appear:
Title – This is the page title, and it basically tell the search engine what the page is about. It is important to have the primary keyword(s) shown in this title.
URL – The URL is the address for the website.
Snippet – The meta description of your website. A meta description is about a 160-word short description included in your content management system (CMS) that summarizes the webpage. It is important to optimize the meta description for the keywords/phrases you are trying to rank for.
Sitelinks – The search engine provides links to pages within the website that could be relevant to the search. This is NOT always the homepage of your website; in fact, search engines will show whatever page of your website is most relevant to the specific search at hand.
Whether your business is big or small, digital or on Main Street, USA, understanding the basics of how a search engine works can greatly benefit your web presence, get you found by more people online, and ultimately increase your customer base and sales.
Want a better picture of exactly how search engines work, step by step? Check out this great infographic from our friends over at firstsiteguide.com. The below image is just a partial image. Check out the full infographic on the Anatomy of a Search Engine here.