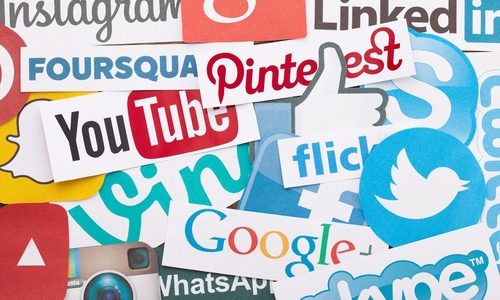 Social Media Marketing Industry Report 2017
Is it your job to use social media to help market your business? Well, you're in luck!
A new report has just come out from a leading industry organization, Social Media Examiner, to help marketers and those in charge of marketing their business understand the "who, what, where, when, and why" of social media. If you run a small business, this is also a must-read for you, since social media provides the biggest opportunities for you in marketing on a budget with maximum results. Consider this the State of the Union for digital marketers.
SME's ninth-annual study uses data from over 5,700 marketers to give you a clear picture of how they're focusing their social media efforts, what they're having trouble with, and how they plan to allocate resources in the coming year. It applies to B2B and B2C companies, and the best part – it's free.
---
Key takeaways from this year's value-packed Social Media Marketing Industry Report include:
A significant 92% of marketers said that social media is important to their businesses.
Of all of the paid social media options marketers want to improve their knowledge of, Facebook came in first place at 84%.
Instagram is on fire: 54% of marketers are using Instagram, yet 63% plan on increasing their Instagram activities and 71% of marketers want to learn more about Instagram.
More than half of marketers who've been using social media for more than 2 years report it helped them improve sales.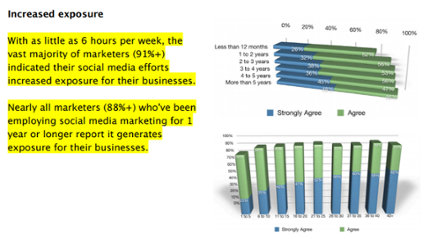 For the first time in the history of these SME reports, Facebook has passed LinkedIn as the most important platform for B2B marketers.

Live video is increasingly important: 61% plan on using live video services such as Facebook Live and Periscope, and 69% want to learn more about live video.

68% of marketers plan on increasing their Facebook posting frequency over the next 12 months.

Marketers plan on increasing their use of Facebook ads (64%), Instagram ads (42%), YouTube ads (31%), Twitter ads (30%), and LinkedIn ads (29%), in that order.

85% of marketers use visuals in their marketing and 73% plan on increasing their use of visuals.

Facebook is the most important social network for marketers by a long shot: 62% of marketers chose Facebook as their most important marketing platform, followed by LinkedIn at 16%.
READ: All You Need to Know About the Latest Facebook Updates
Topics marketers want to learn more about include Facebook Messenger, virtual reality and 360-degree video, and artificial intelligence and bots.
Download the free guide and advance your social media knowledge!
If you haven't heard of SME, they're one of the top ranked marketing blogs year after year. They serve up tactical and easy-to-digest content written for marketers and business owners at small and medium sized companies, leaving you with actionable tips you can implement immediately. Typical subjects include Facebook ads, content marketing, SEO, analytics, and much more, and we recommend signing up for their newsletter for low-frequency updates on all things social.